Meet our founder and head coach Alex…
…your next LinkedIn connection!
Alex is eager to learn how you currently attract new clients on LinkedIn and via other sources. Expect to discover something new like your personal Social Selling Index score and see first-hand how Leadeth® is generating relationships, appointments and sales via LinkedIn for hundreds of other similar B2B clients.
All prices are subject to VAT.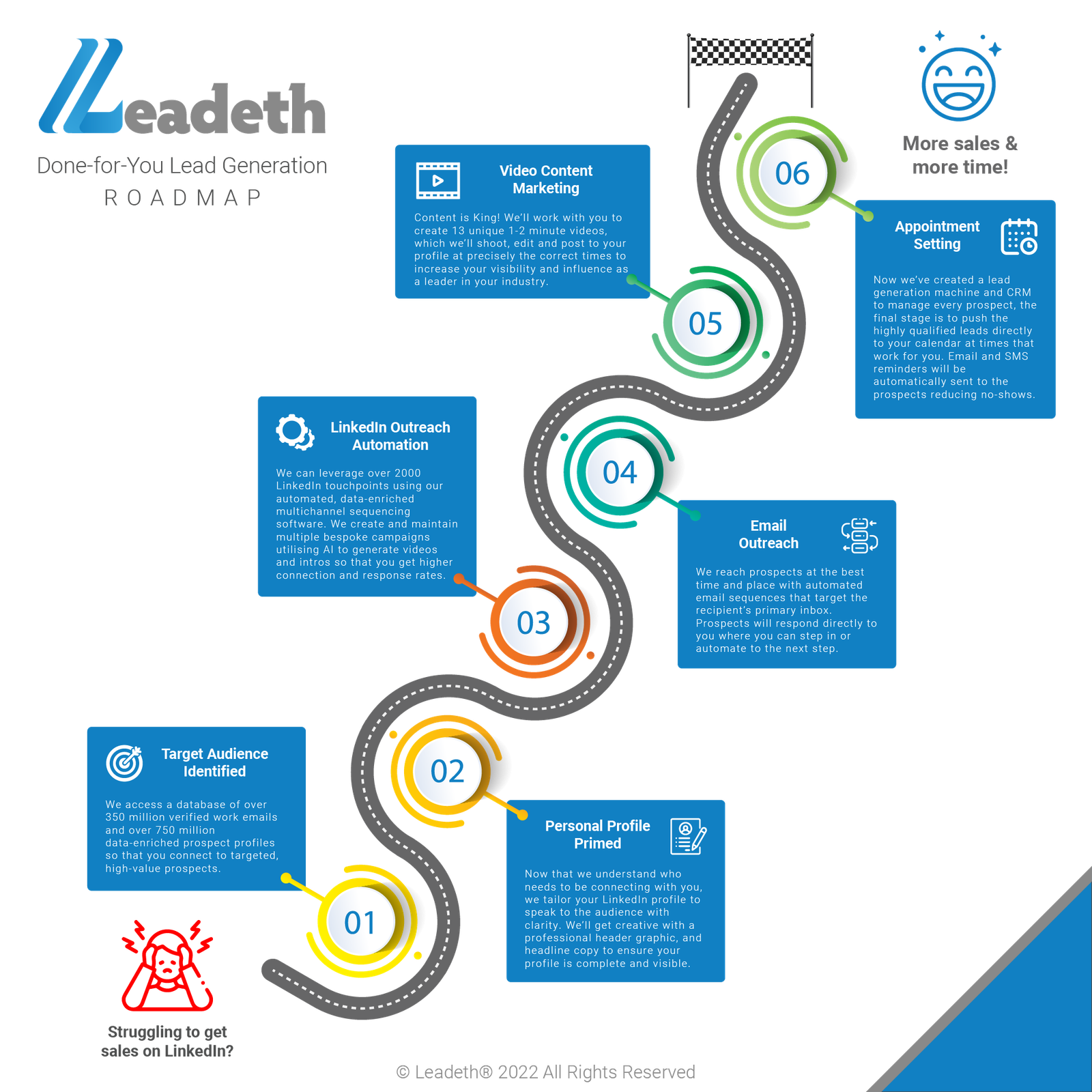 I have found Alex's Leadeth digital marketing service a real game changer for my sales campaigns.
As a new start-up business reaching out to small businesses with a Peer2Peer board offering, I find that LinkedIn marketing using Leadeth has transformed my business prospects and greatly accelerated the growth of my local Peer2Peer board. I will definitely be recommending it to my board members as a highly effective and reliable marketing tool.
By the way, if you are someone like myself who finds Internet technology and marketing a complex mystery, you will discover the marketing campaigns easy to run, as the support team's guidance and advice is so excellent. No need to worry that you can't handle the technology. It soon becomes easy enough to handle. if I can do it, so can you.
Jeremy Old
Chair of New Forest Peer2Peer board & Managing Director, Peer2Peer & Team Business Development
I recently joined Leadeth, and I must say that I'm beyond thrilled with the results so far! The program has provided me with an incredible amount of value and insights that I wouldn't have been able to access on my own. The support team has been incredibly helpful in answering any questions that I've had, and their expertise has been invaluable to my business.
The program has been an absolute game-changer for my lead generation efforts. I've seen a significant increase in the number and quality of leads coming into my business, and I'm confident that this program will help me achieve the success I've been striving for.
I highly recommend Leadeth to anyone looking to improve their lead generation efforts and take their business to the next level. Thank you to Alex and the entire team for creating such an amazing program and for your dedication to helping your clients succeed!
Fabiana Xavier
Creative Director, Senior Art Director, Fabs Creative
Alex is a great person to work with. I have found him really patient and really interested in making sure I get the best from his services. Alex is just fab to work with.
Julia Stock
Director, Be Astute
Leadeth is an amazing business search tool and Alex makes it very easy for anyone, even me, to put the search in place. I cannot recommend this service enough. Truly brilliant!
Malcolm Scott Walby
Partner, Scott Walby LLP
Some 12 months or so ago I had the good fortune of meeting Alex Smith.
During that time, he helped us to upgrade our lead generation system.
His technical and business insights, knowledge and sound advice have helped us enormously.
Whatever issue you might have regarding digital marketing Alex is your man.
Alex is there to guide us through key issues and ask all those difficult questions and challenges.
He goes above and beyond in helping us to grow and develop.
Perhaps most importantly he is an honest trader that only wants the best for his clients.
Terry O'Mahony
Founder and Director, Construction Leaders Club
We have been working with Alex for a couple of years now and he has been a considerable part of The Business Network South Manchester's success.
Through Leadeth he has managed to connect us to senior decision makers in Manchester and Cheshire which has enabled us to grow to over 80 members now and we are withing touching distance of our target of 100 members which I am sure we will achieve in the next couple of months.
Simon E.
Host, The Business Network
Alex introduced me to Leadeth and wow - we wanted to generate quality contacts to enhance our networking group and Alex's tool generated approximately 2-3 visitors every week.
Alex talked me through all the various parameters that we could tailor, he made it look so easy to operate.
Alex has worked with many of our client and all have given high praise for the results - as we have also seen
If you want to expand your network or grow your business Alex and his team will certainly get you well underway on that path
We highly recommend Leadeth, Alex and his team.
Tina Edwards
Managing Director, SinglePoint Bookkeeping Services
Alex and his team have been hugely responsible for the growth of my business over the last year. They have really helped me develop a world beating lead generation strategy using their software. They don't just stop at supplying software though… they're really happy to book in a call whenever we need it, to help us through any technical questions. This has been particularly useful in enabling me to refine my strategy. I would wholeheartedly recommend Alex and his team to any business looking to grow.
Philip C. (Business Coach at ActionCOACH)
I would like to thank Alex for all his help over the first few months at my role at the Federation of small businesses. He is incredibly knowledgeable and provides a brilliant platform with Leadeth for lead generation & LinkedIn. His systems are efficient and he is very accessible. Thank you Alex!
Emma W. (Business Advisor in Southampton)
Alex is a great guy always prepared to help out his clients, I used his system to attract leads and found it very useful. I would reccomend anyone looking to use Linkedin as a marketing tool to get in touch with Alex
Richard G. (Recruiter at Federation of Small Businesses)
I have been working with Alex Smith for the last year and half and he has transformed my business during Covid I would recommend him to any of my contacts.
Stuart M. (Membership Advisor at FSB)